Why use Spaantec for centerless grinding of your components?
Spaantec has more than ten years' experience with its own centerless grinding and we take pride in offering consistent production and quality standards. We carry out centreless grinding for hard chrome, but also as a standalone offering. We focus on the finish and always ensure a smooth result. We are also available for projects involving other types of surfaces and finishes.
Normally, we make both centerless grinding and hard chrome plating for our customers as it provides the best results. The process starts with the finished and milled components being processed through our centerless grinder. It gives the subjects an unprecedented uniformity with an accuracy of 20 microns and a surface condition with a ra value of less than 0.5.
What is centerless grinding
Centerless grinding is a machining process where we remove material from a component by means of grinding stones and a brake roller. Centerless grinding differs from center grinding because no spindle or attachment is used to locate and secure the workpiece. The component is attached between two rotating grinding wheels and their rotational speed relative to each other determines the speed at which the material is removed from the component.
How do we work with centerless grinding?
We use centerless grinding instead of other grinding processes to order, where many parts are processed in a short time. And then the method can dramatically increase the service life of what it is used for. At the same time, the treatment provides a shiny surface that is reflective, light and visually beautiful. Here is an example of components we do centerless grinding.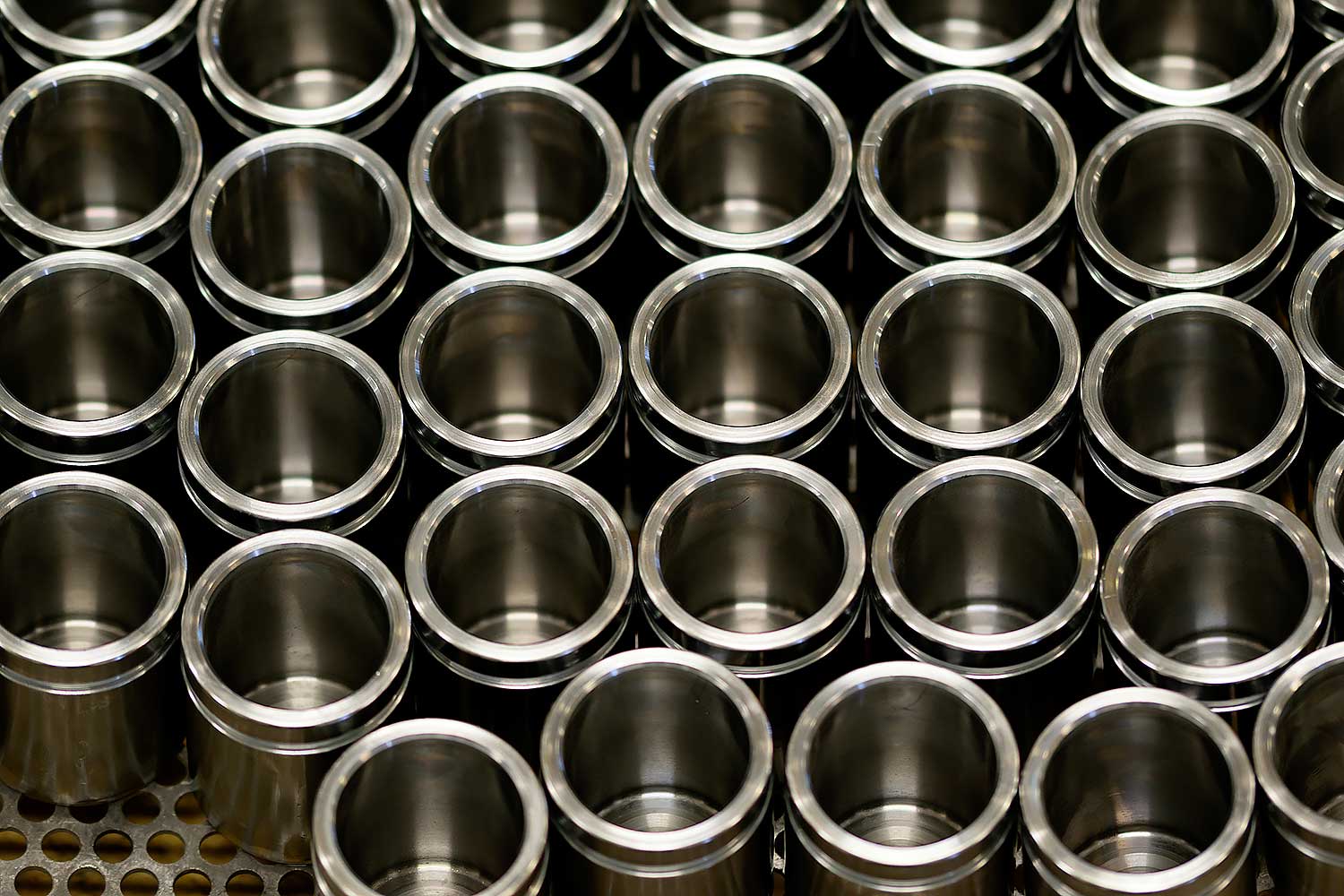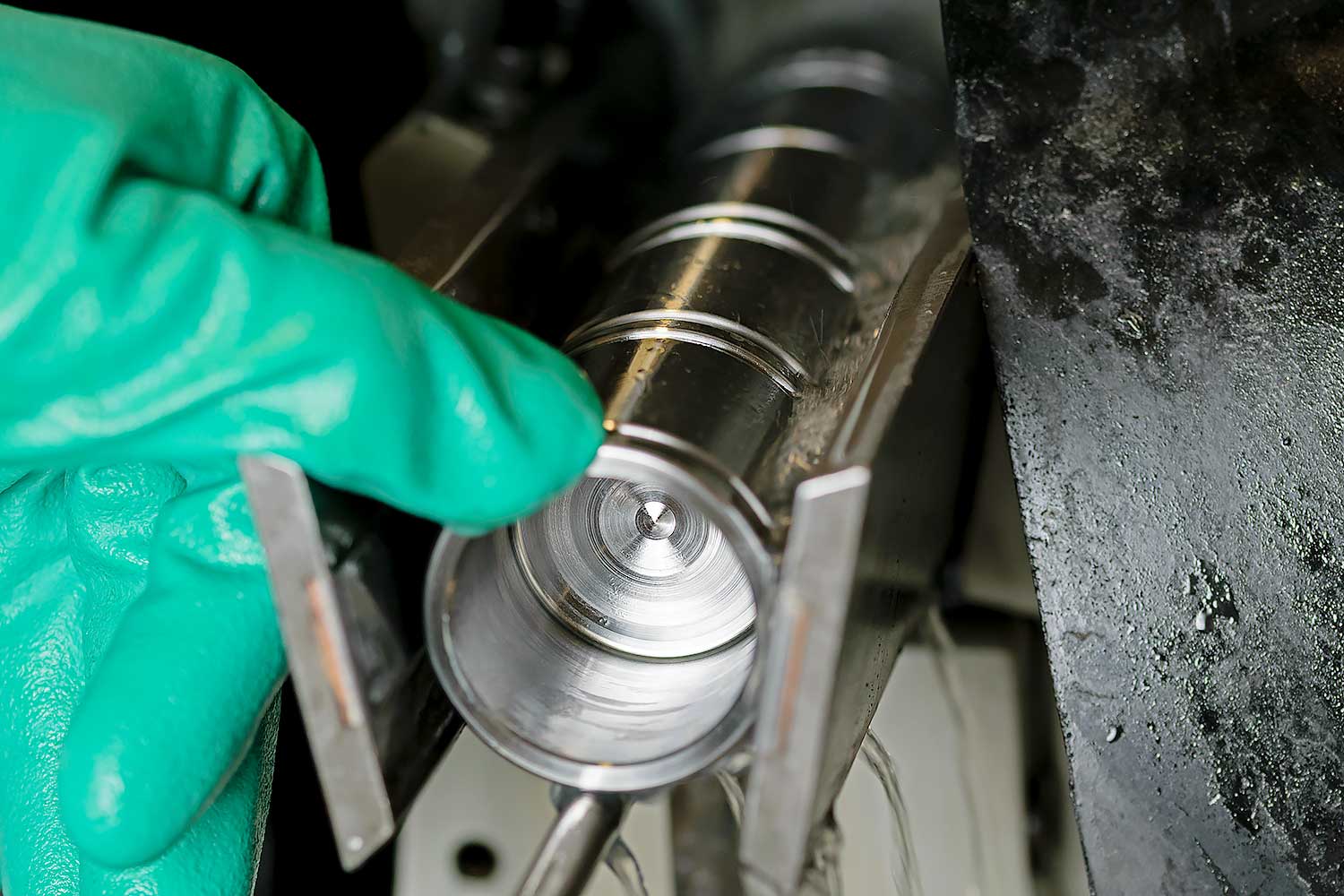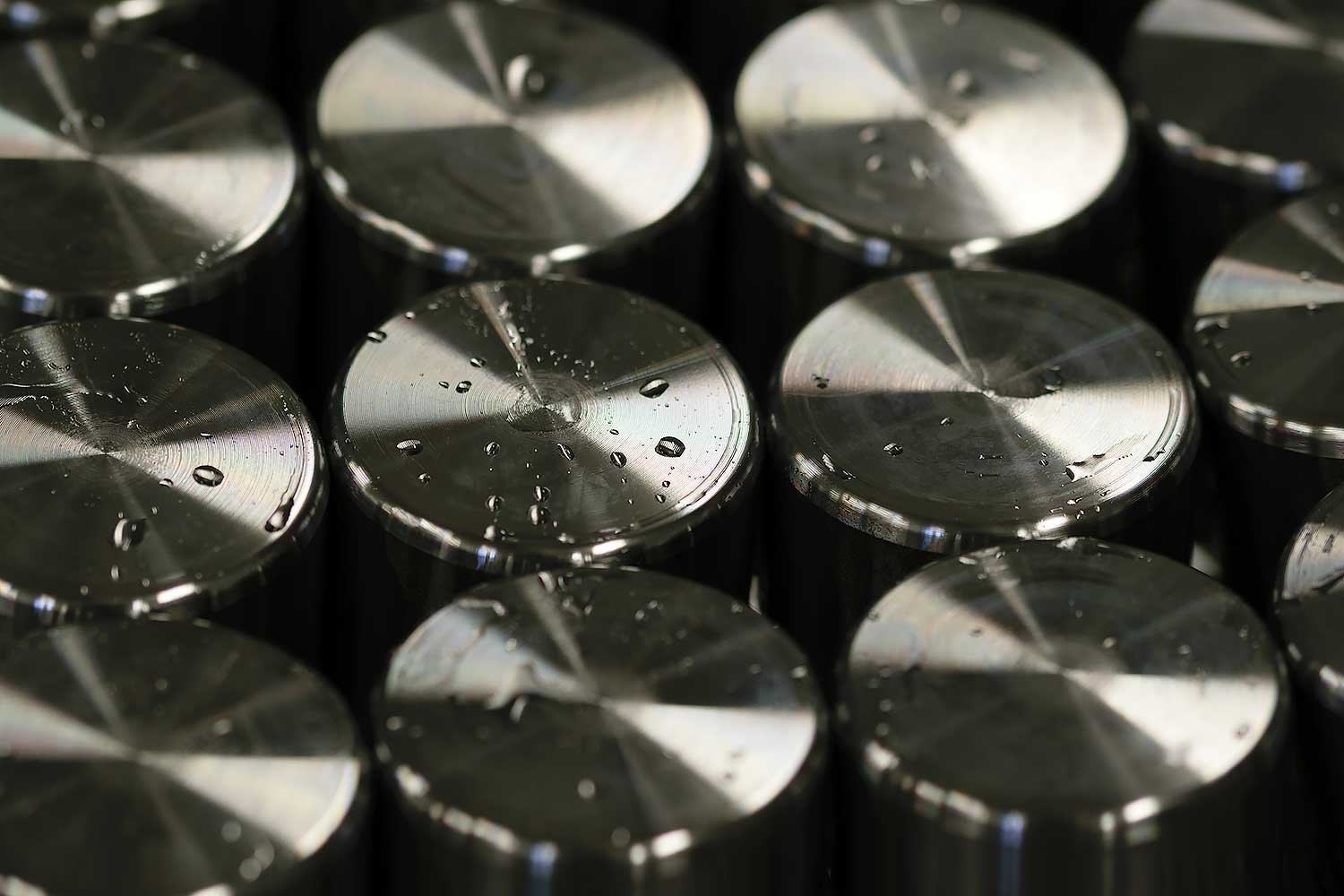 After the centerless grinding process is completed, all the components are passed through a washing machine that washes at 60 degrees to remove excess oil and abrasive residues. And then the components are ready to get the hard chrome plating.